I want to get you a job.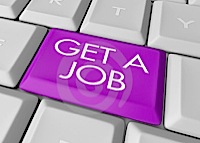 If you're like me, you want an exciting career where you travel the world using information and communication technology (ICT) – like computers and mobile phones, the Internet, and social media – to improve peoples lives with better education, health, and employment opportunities.
That's called ICT4D. I'm an expert in it.
I want to get you a dream job
I've spent the last decade flying around the world, working on technology projects, meeting cool people, and generally geeking out in an effort to accelerate the social and economic advancement of development countries.
Sound amazing? It is. I love my work. I think you'd love a job like this too.
I am here to help you succeed
I've started ICT4D Jobs to help you and others like you prepare for, find, and succeed in using technology for international development. On this website I post job hunting and career advice. On the private email listserv I share the best job opportunities I find – over 20 a week!
Subscribe today, live your dream tomorrow!
What are you waiting for? Subscribe today to get career advice on how find a job in technology for development. And if you want personal help, check out my one-on-one career coaching.
Good luck!
Wayan
Post Footer automatically generated by Add Post Footer Plugin for wordpress.